WHAT IS A RESILIENCY CHAMPION?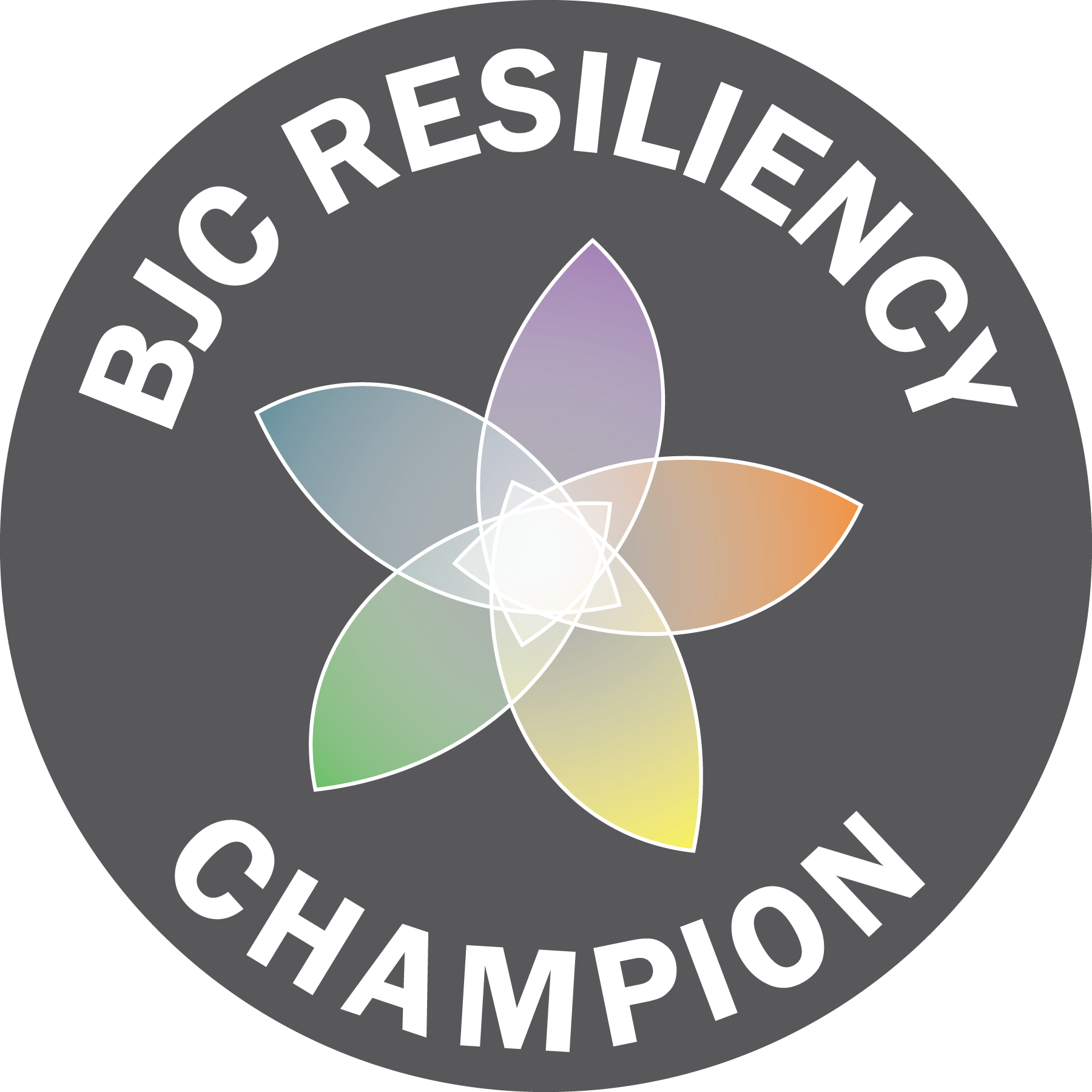 Building a culture of resiliency within the organization requires support and action at all levels - the individual employee level, the team or department level, and the system or organization level. The Resiliency Champion program is the first step in creating a culture of resiliency at BJC.

Champions are advocates for positive personal and cultural change at all levels of the organization. They work to build and support individual and team resilience at BJC by:
• building and strengthening their own resiliency
• implementing activities in their department
• sharing information and best practices
• advocating for practices in the workplace that contribute to resiliency

HOW DO I BECOME A CHAMPION?
After completing the Resiliency class, champions can attend either a half-day training session or online certification with management approval that includes the core components of building and strengthening resiliency, followed by information on building resiliency within your department. Both the Resilency class and the Resiliency Champion training can be completed within a day.

Click the links to view available sessions:
Resiliency Class
Resiliency Champion Training
Resiliency Champion Training - Online Version