Becoming More Resilient
Welcome to BJC's Resiliency Website! This site provides resources from across the system to help you learn more about building and strengthening resiliency. You will find activities, articles, videos, and other resources surrounding Meaning, Self-Care, Relationships, Self-Awareness, and Optimism.
RESOURCES FOR EMPLOYEES
---
BJC Total Rewards
The Wellness page on the

BJC Total Rewards website includes a section on Help for Your Health initiatives.
---
BJC EAP

The Employee Assistance Program provides counseling and referral services for work/life issues, including emotional/mental health, legal, financial, childcare, etc.
---
BJC WellAware

Employee fitness centers are offered onsite at Barnes-Jewish Hospital campus and at Boone Hospital.
BJC WellAware Worksite Recess Videos
Wellness Seminars are available by request.
---
WeCare Program

WeCare teams provide care and support to staff "in the moment" when adverse events occur. Contact the WeCare team at WeCareTeam@bjc.org for more information. Training classes are available to become part of the existing WeCare Team or to start a new team.
---
Compassion Fatigue

In this class, participants learn about the symptoms and the factors which contribute to compassion fatigue within the healthcare setting, how to maintain their health, and to avoid burn-out and compassion fatigue.
---
EXTERNAL RESOURCES
Feeling stressed? The American Psychological Association Stress Website updates regularly with articles and resources on identifying and managing your stress.
The University of Pennsylvania Positive Psychology Resource Center provides a wide variety of resources for research and information on positive psychology.
Shine is a texting service that provides free daily motivational text messages. Shine is also available for Facebook Messenger and iPhone as an app.
WHAT IS RESILIENCY?
Resiliency is the ability to adapt and thrive in the face of adversity and stress. It allows us to "bounce back" from difficult circumstances.
RESILIENCY AT BJC
We've organized our resiliency tools around a five petal, or segment, model: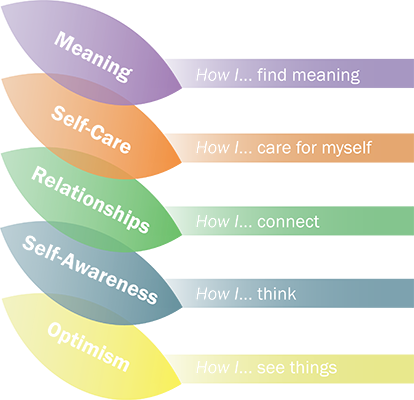 Each month we feature a different petal to highlight resources that grow your resiliency. Click the links at the top of the page to see additional tools and resources for these topics.
BJC Institute for Learning and Development Classes
RESILIENCY



This course focuses on five core components of resiliency: meaning, self-care, relationships, self-awareness, and optimism. Participants will learn skills and techniques for building and strengthening resiliency.
Click here to view available class times.
RESILIENCY CHAMPION TRAINING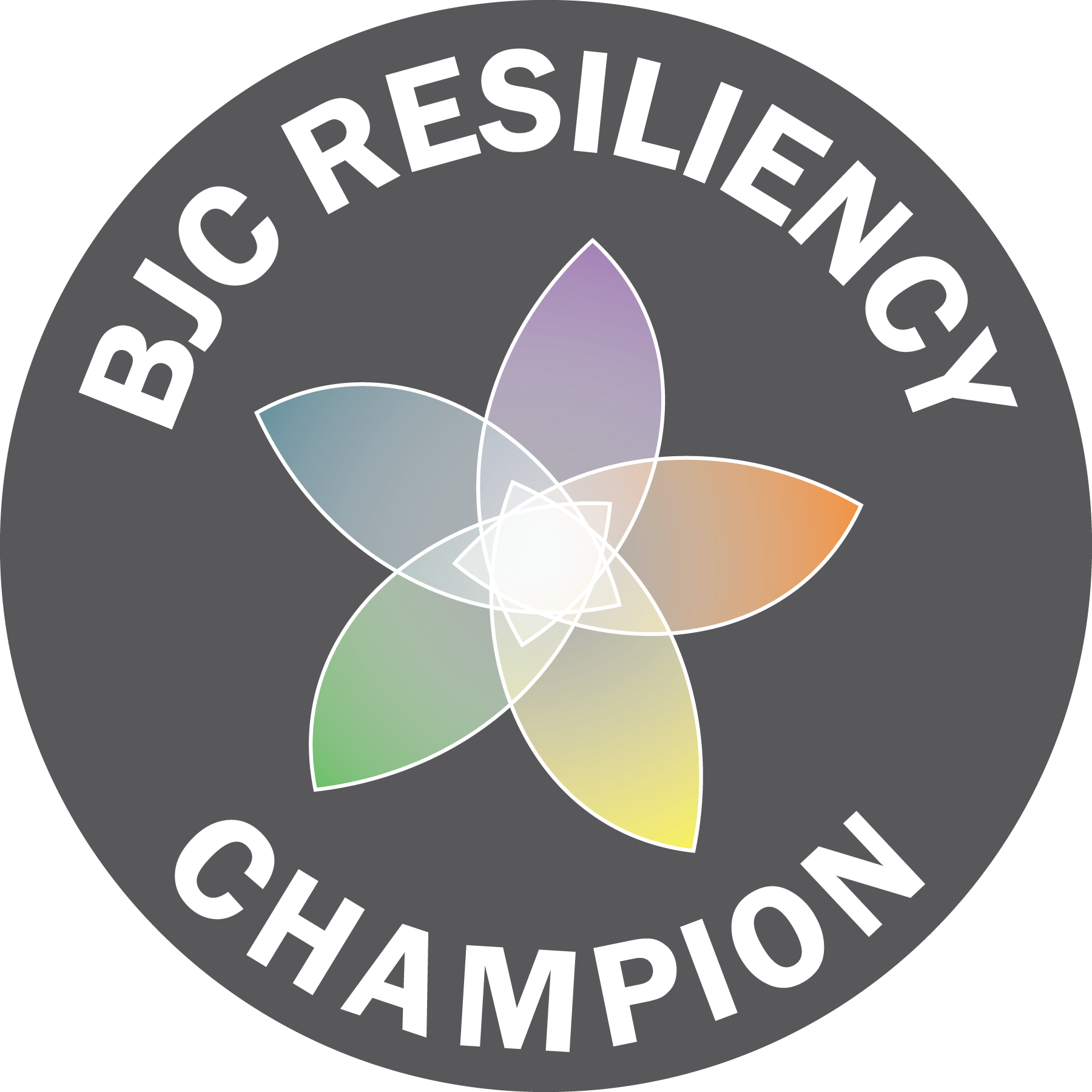 Training for employees to become advocates for positive personal and cultural change at all levels of the organization. Open to all employees willing to be resiliency champions for their department. Approval from manager required.
Click here to view available class times.
Click here to access the Resiliency Champion Online training.
EMOTIONAL INTELLIGENCE
Participants are provided with an overview of emotional and social intelligence as well as techniques for improvement.
Click here to view available class times.
THIS MONTH'S FEATURE:

Optimism
Self-awareness is having knowledge and awareness of our thoughts, beliefs, feelings, and actions. Being able to recognize and correct our inaccurate thoughts allows us to face situations realistically and find solutions.
FEATURED CONTENT
Look for the

on this month's page to view featured content.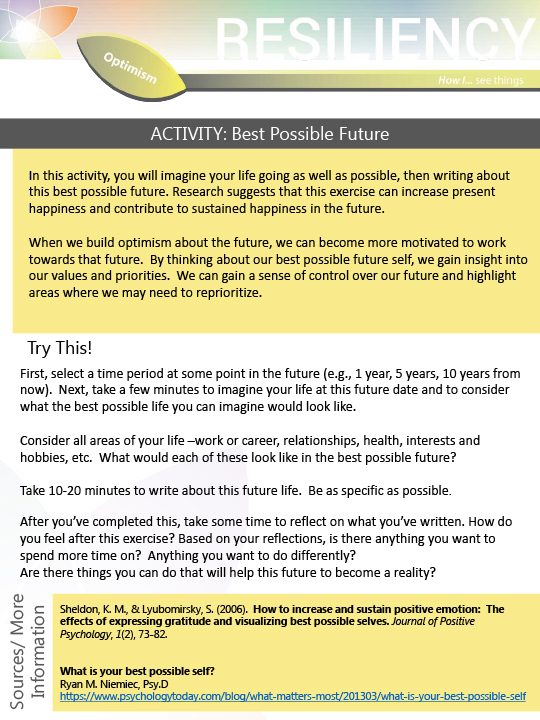 ACTIVITY: Best Possible Future
ARTICLE: The most proven technique for increasing long term happiness
VIDEO: Rick Hanson: Taking in the good