Becoming More Resilient
Welcome to BJC's Resiliency Website! This site provides resources from across the system to help you learn more about building and strengthening resiliency. You will find activities, articles, videos, and other resources surrounding Meaning, Self-Care, Relationships, Self-Awareness, and Optimism.
WHAT IS RESILIENCY?
Resiliency is the ability to adapt and thrive in the face of adversity and stress. It allows us to "bounce back" from difficult circumstances.
RESILIENCY AT BJC
We've organized our resiliency tools around a five petal, or segment, model: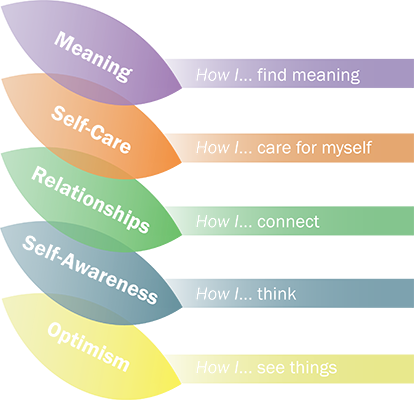 Each month we feature a different petal to highlight resources that grow your resiliency. Click the links at the top of the page to see additional tools and resources for these topics.